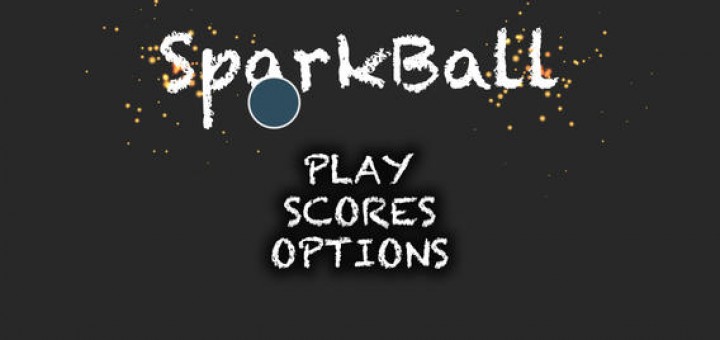 SparkBall is available for iPad / iPhone 5 / iPhone 4 / iPod Touch running iOS 7.0
Download it now from the App Store:
https://itunes.apple.com/us/app/sparkball/id791588355?ls=1&mt=8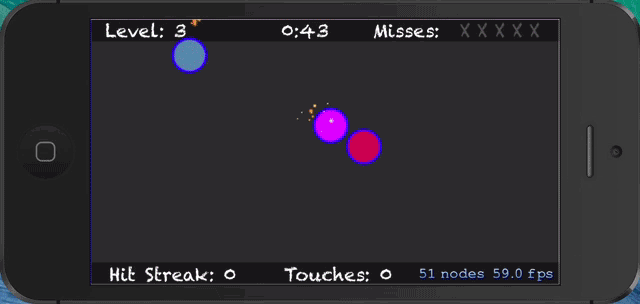 The goal of SparkBall is to remove the balls from the screen by tapping them as they bounce and collide across the screen.
There are a limited number of misses allowed – each time you attempt to tap a ball but miss, a strike is recorded.
Too many misses results in GAME OVER.
Earn bonus points by tapping quickly and accumulating taps without missing (Hit Streak!) .
SparkBall is free, supported by ads. For $0.99, ads can be removed and all customization options can be unlocked.
Customization options include:
-Custom or random colors for balls, background, text
-Choose background image from included Orbosphere library, or from your personal photo library
-Change number of misses allowed. Options include 1, 3, 5, or 10. (Changing this number will affect the scoring. Less misses available leads to more points!)
-Toggle music/sounds on or off
There are two separate leaderboards for SparkBall. One for iPad, one for iPhone. Scores are automatically submitted to GameCenter (provided you are logged in to GameCenter).
In order to maximize your score, here are some hints:
-Changing the number of misses allowed will alter how many points each ball tap is worth. The less misses available, the faster your score will climb,
-The timer bonus allows 1 second to tap each ball on the screen (so, level 4 = 4 balls = 4 seconds). If you can finish the level within the time limit, you will be awarded the full bonus amount. Once you've exceeded that time limit, the time bonus amount will decrease with time until it reaches 0.
-Hit streaks (consecutive taps without missing) are cumulative, even across levels. So, the truly ultimate hint:
-Don't miss.
SparkBall was built in Objective-C for native iOS, utilizing iOS 7's new 2D game and physics engine, SpriteKit.
SparkBall was designed, developed, implemented, composed & produced by Orbosphere Development Studio. All rights reserved. © 2014